Youth Theatre (unit)
Secondary KLAs:
Creative Arts, English
Educational levels:
Year 9, Year 10
321 Views | 231 Downloads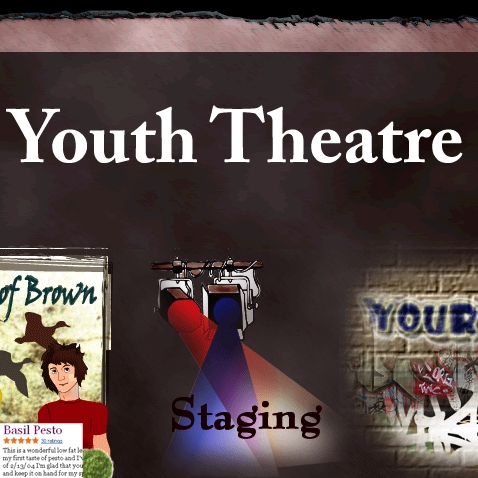 Youth theatre is a unit resource with three self-contained and independent resources for English and drama students. The unit focuses on the play 48 Shades of Brown, adapted from Nick Earls' award winning novel. It examines the themes, issues, setting, characters and language of the play. It also examines the staging of the play for a production. Students have the opportunity to write their own short play using the Celtx script writing program, resources and set design.
© State of New South Wales, Department of Education and Training, 2013.
NSW syllabus outcomes
(EN5-2A) effectively uses and critically assesses a wide range of processes, skills, strategies and knowledge for responding to and composing a wide range of texts in different media and technologies
(ENLS-5A) recognises and uses visual texts, media and multimedia for a variety of purposes, audiences and contexts
(ENLS-6A) reads and responds to a range of written texts in familiar contexts
(ENLS-7A) uses strategies to obtain meaning from and interpret a range of texts
(ENLS-9A) composes texts for a variety of purposes and audiences
(EN5-4B) effectively transfers knowledge, skills and understanding of language concepts into new and different contexts
(ENLS-11B) composes, publishes and presents texts appropriate to purpose and audience in a range of contexts
(EN5-7D) understands and evaluates the diverse ways texts can represent personal and public worlds
(ENLS-14D) explores how the use of language affects personal roles and relationships with others
(ENLS-15D) responds to and composes texts that explore personal, social and world issues
Australian curriculum content descriptions
(ACELT1633) Interpret and compare how representations of people and culture in literary texts are drawn from different historical, social and cultural contexts
(ACELT1639) Compare and evaluate a range of representations of individuals and groups in different historical, social and cultural contexts
(ACELT1637) Investigate and experiment with the use and effect of extended metaphor, metonymy, allegory, icons, myths and symbolism in texts, for example poetry, short films, graphic novels, and plays on similar themes
(ACELT1638) Experiment with the ways that language features, image and sound can be adapted in literary texts, for example the effects of stereotypical characters and settings, the playfulness of humour and pun and the use of hyperlink
(ACELT1815) Create literary texts with a sustained 'voice', selecting and adapting appropriate text structures, literary devices, language, auditory and visual structures and features for a specific purpose and intended audience
(ACELY1748) Use a range of software, including word processing programs, flexibly and imaginatively to publish texts
(ACELY1776) Use a range of software, including word processing programs, confidently, flexibly and imaginatively to create, edit and publish texts, considering the identified purpose and the characteristics of the user
More information
Resource type:

Interactive Resource

ScOT topics:

literature, drama, narrative form, imaginative texts, writing skills, Literary devices, Literary descriptions, performance

File type:

text/html

Language/s:

en-AU

Author:

Centre for Learning Innovation

Publisher:

State of NSW, Department of Education

Date created:

Wednesday, 7 April 2010
Resource ID: 0aa9c232-0e99-4ba4-a343-c2f0b4082018