Cartoons
Educational levels:
Year 5, Year 6, Year 7, Year 8, Year 9, Year 10
3116 Views | 1356 Downloads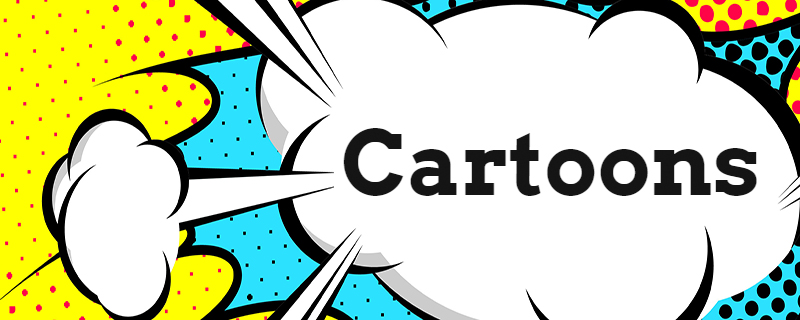 This resource is for Stage 3, Stage 4 and Stage 5 and introduces the purpose and features of cartoons. It includes information slides showing examples of different types of cartoons and interactive questions to test students' understanding of the content covered.
© State of New South Wales, Department of Education.
NSW syllabus outcomes
(EN3-3A) uses an integrated range of skills, strategies and knowledge to read, view and comprehend a wide range of texts in different media and technologies
(EN3-7C) thinks imaginatively, creatively, interpretively and critically about information and ideas and identifies connections between texts when responding to and composing texts
(EN4-2A) effectively uses a widening range of processes, skills, strategies and knowledge for responding to and composing texts in different media and technologies
(ENLS-10B) explores the ways in which language forms, features and structures of texts vary according to purpose, audience and context
(EN4-5C) thinks imaginatively, creatively, interpretively and critically about information, ideas and arguments to respond to and compose texts
(EN5-2A ) effectively uses and critically assesses a wide range of processes, skills, strategies and knowledge for responding to and composing a wide range of texts in different media and technologies
(ENLS-6A) reads and responds to a range of written texts in familiar contexts
(ENLS-7A) uses strategies to obtain meaning from and interpret a range of texts
(EN5-5C) thinks imaginatively, creatively, interpretively and critically about information and increasingly complex ideas and arguments to respond to and compose texts in a range of contexts
Australian curriculum content descriptions
(ACELA1501) Understand that patterns of language interaction vary across social contexts and types of texts and that they help to signal social roles and relationships
(ACELT1608) Identify aspects of literary texts that convey details or information about particular social, cultural and historical contexts
(ACELY1698) Show how ideas and points of view in texts are conveyed through the use of vocabulary, including idiomatic expressions, objective and subjective language, and that these can change according to context
(ACELY1701) Identify and explain characteristic text structures and language features used in imaginative, informative and persuasive texts to meet the purpose of the text
(ACELY1711) Analyse how text structures and language features work together to meet the purpose of a text
(ACELY1801) Analyse strategies authors use to influence readers
(ACELA1542) Understand how rhetorical devices are used to persuade and how different layers of meaning are developed through the use of metaphor, irony and parody
(ACELA1552) Investigate how evaluation can be expressed directly and indirectly using devices, for example allusion, evocative vocabulary and metaphor
(ACELY1742) Interpret, analyse and evaluate how different perspectives of issue, event, situation, individuals or groups are constructed to serve specific purposes in texts
(ACELY1749) Analyse and evaluate how people, cultures, places, events, objects and concepts are represented in texts, including media texts, through language, structural and/or visual choices
More information
Resource type:

Interactive Resource

Audience:

learner

ScOT topics:

Critical literacy, Cultural contexts, Visual texts, Cartoons

Activities:

Interactives, Multiple choice questions

File type:

text/html

Language/s:

en-AU

Author:

State of NSW, Department of Education

Publisher:

State of NSW, Department of Education

Date created:

Monday, 21 October 2019
Resource ID: 0c42f469-a7db-4bfd-b59d-f76cb07c9d17