Science Talk 2007: Jack Bacon
Educational levels:
Year 9, Year 10, Year 11, Year 12
37 Views | 10 Downloads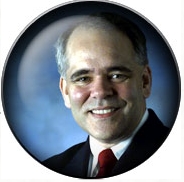 An interview with Dr Jack Bacon, NASA engineer and futurist. Jack talks to a teacher from Sydney Girls High School about his experiences on the Vomit comet and his research into alternative energy sources. Jack also shares with us his predictions for the future of science, space travel and energy sources.
© State of New South Wales, Department of Education and Training, 2013.
NSW syllabus outcomes
(SC4-10PW) describes the action of unbalanced forces in everyday situations
(SC4-11PW) discusses how scientific understanding and technological developments have contributed to finding solutions to problems involving energy transfers and transformations
(SC5-10PW) applies models, theories and laws to explain situations involving energy, force and motion
(SC5-11PW) explains how scientific understanding about energy conservation, transfers and transformations is applied in systems
Australian curriculum content descriptions
(ACSSU177) All matter is made of atoms which are composed of protons, neutrons and electrons; natural radioactivity arises from the decay of nuclei in atoms
(ACSHE157) Scientific understanding, including models and theories, are contestable and are refined over time through a process of review by the scientific community
(ACSHE158) Advances in scientific understanding often rely on developments in technology and technological advances are often linked to scientific discoveries
(ACSHE 161) ACSHE 161
(ACSHE228) The values and needs of contemporary society can influence the focus of scientific research
(ACSSU189) Global systems, including the carbon cycle, rely on interactions involving the biosphere, lithosphere, hydrosphere and atmosphere
(ACSHE192) Advances in scientific understanding often rely on developments in technology and technological advances are often linked to scientific discoveries
(ACSHE195) Advances in science and emerging sciences and technologies can significantly affect people's lives, including generating new career opportunities
More information
Resource type:

Interactive Resource

ScOT topics:

Scientists, Technology, Fossil fuels, Engineering, Astronauts, Weightlessness

File type:

text/html

Language/s:

en-AU

Author:

Centre for Learning Innovation

Publisher:

State of NSW, Department of Education

Date created:

Monday, 20 October 2008
Resource ID: 1e03e22d-8b02-4723-bd38-fef757ae7c17