Syllabus bites – traditional knowledge and sustainable ecosystems
Educational levels:
Year 9, Year 10
661 Views | 272 Downloads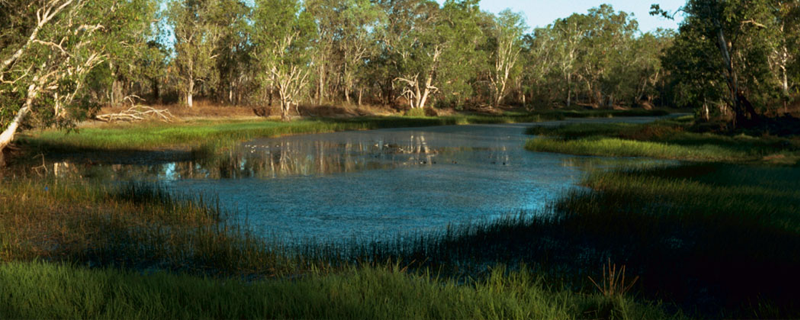 © Public Domain (Credit: U.S. Fish and Wildlife Service)
This resource supports students to assess how the knowledge and cultural practices of Aboriginal and Torres Strait Islander peoples is being used to conserve and manage sustainable ecosystems and a sustainable future. Numerous short videos and links provide a rich variety of case studies. A task, including marking guidelines structures student research, sharing and thinking.
© State of New South Wales, Department of Education.
NSW syllabus outcomes
(SC5-15LW) explains how biological understanding has advanced through scientific discoveries, technological developments and the needs of society
Australian curriculum content descriptions
(ACSHE160) People can use scientific knowledge to evaluate whether they should accept claims, explanations or predictions
(ACSHE228) The values and needs of contemporary society can influence the focus of scientific research
(ACSIS172) Critically analyse the validity of information in secondary sources and evaluate the approaches used to solve problems
(ACSIS174) Communicate scientific ideas and information for a particular purpose, including constructing evidence-based arguments and using appropriate scientific language, conventions and representations
(ACSHE194) People can use scientific knowledge to evaluate whether they should accept claims, explanations or predictions
(ACSHE230) The values and needs of contemporary society can influence the focus of scientific research
(ACSIS206) Critically analyse the validity of information in secondary sources and evaluate the approaches used to solve problems
(ACSIS208) Communicate scientific ideas and information for a particular purpose, including constructing evidence-based arguments and using appropriate scientific language, conventions and representations
More information
Resource type:

Interactive Resource

Audience:

learner

ScOT topics:

Land use, Sustainable development, Ecological sustainability, Land custodianship

File type:

text/html

Language/s:

en-AU

Author:

State of NSW, Department of Education

Publisher:

State of NSW, Department of Education

Date created:

Tuesday, 22 May 2018
Resource ID: 26539dbd-3b0f-4d2e-adec-6ebea329933e