Off to war: Australia answers the call
Secondary KLA:
Human Society and its Environment
Educational levels:
Year 9
2657 Views | 981 Downloads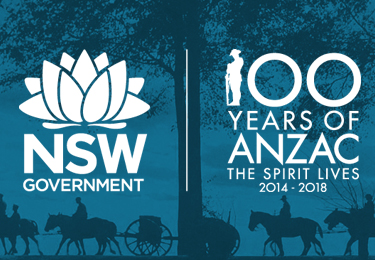 This is a Stage 5 resource that looks at the reasons for World War I, the reaction in Australia and the messages promoted by enlistment posters. The resource will support the introduction of the new syllabus and will dovetail with the Anzac Centenary commemorative events and publications.
c State of NSW, Department of Education and Communities.
NSW syllabus outcomes
(HT5-5) identifies and evaluates the usefulness of sources in the historical inquiry process
(HT5-7) explains different contexts, perspectives and interpretations of the modern world and Australia
(HT5-9) applies a range of relevant historical terms and concepts when communicating an understanding of the past
(HT5-10) selects and uses appropriate oral, written, visual and digital forms to communicate effectively about the past for different audiences
Australian curriculum content descriptions
(ACDSEH021) An overview of the causes of World War I and the reasons why men enlisted to fight in the war
(ACDSEH095) The places where Australians fought and the nature of warfare during World War I, including the Gallipoli campaign
(ACDSEH096) The impact of World War I, with a particular emphasis on Australia (such as the use of propaganda to influence the civilian population, the changing role of women, the conscription debate)
More information
Resource type:

Interactive Resource

Audience:

learner, teacher

ScOT topics:

Australian history, Primary sources, World War I, Recruitment (Military service), Propaganda, Enlistment

Activities:

Analysis, Communication activity, Comprehension activity, Critical thinking activity, Interactives, Listening activity, Multiple choice questions, Roleplay

Language/s:

en-AU

Author:

State of NSW, Department of Education

Publisher:

State of NSW, Department of Education

Date created:

Friday, 1 May 2015
Resource ID: 26f8ba69-75dc-4fcb-b322-a3a9e3b9e6e2