A new kind of alchemy
Secondary KLAs:
Creative Arts, English
Educational levels:
Year 7, Year 8, Year 9, Year 10, Year 11, Year 12
1403 Views | 601 Downloads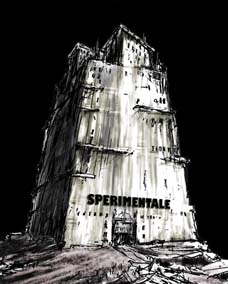 'A new kind of alchemy' is an interactive online graphic novel about a future world threatened by extinction. It is based on a short story by Australian writer, James Roy. The graphics can be downloaded and used to create your own story.
© State of New South Wales, Department of Education.
NSW syllabus outcomes
(EN3-6B) uses knowledge of sentence structure, grammar, punctuation and vocabulary to respond to and compose clear and cohesive texts in different media and technologies
(EN3-7C) thinks imaginatively, creatively, interpretively and critically about information and ideas and identifies connections between texts when responding to and composing texts
(EN4-2A) effectively uses a widening range of processes, skills, strategies and knowledge for responding to and composing texts in different media and technologies
(EN4-5C) thinks imaginatively, creatively, interpretively and critically about information, ideas and arguments to respond to and compose texts
(EN5-2A) effectively uses and critically assesses a wide range of processes, skills, strategies and knowledge for responding to and composing a wide range of texts in different media and technologies
(EN5-5C) thinks imaginatively, creatively, interpretively and critically about information and increasingly complex ideas and arguments to respond to and compose texts in a range of contexts
Australian curriculum content descriptions
(ACELA1567) Understand how paragraphs and images can be arranged for different purposes, audiences, perspectives and stylistic effects
(ACELY1776) Use a range of software, including word processing programs, confidently, flexibly and imaginatively to create, edit and publish texts, considering the identified purpose and the characteristics of the user
(ACELT1774) Analyse and evaluate text structures and language features of literary texts and make relevant thematic and intertextual connections with other texts
(ACELT1644) Create imaginative texts that make relevant thematic and intertextual connections with other texts
(ACELT1773) Create literary texts, including hybrid texts, that innovate on aspects of other texts, for example by using parody, allusion and appropriation
(ACELY1748) Use a range of software, including word processing programs, flexibly and imaginatively to publish texts
(ACELY1746) Create imaginative, informative and persuasive texts that present a point of view and advance or illustrate arguments, including texts that integrate visual, print and/or audio features
(ACELT1632) Create literary texts that draw upon text structures and language features of other texts for particular purposes and effects
(ACELT1768) Experiment with particular language features drawn from different types of texts, including combinations of language and visual choices to create new texts
(ACELY1738) Use a range of software, including word processing programs, to create, edit and publish texts imaginatively
(ACELA1531) Understand and explain how the text structures and language features of texts become more complex in informative and persuasive texts and identify underlying structures such as taxonomies, cause and effect, and extended metaphors
(ACELA1763) Understand that the coherence of more complex texts relies on devices that signal text structure and guide readers, for example overviews, initial and concluding paragraphs and topic sentences, indexes or site maps or breadcrumb trails for online texts
(ACELY1728) Use a range of software, including word processing programs, to confidently create, edit and publish written and multimodal texts
(ACELY1720) Plan, rehearse and deliver presentations, selecting and sequencing appropriate content and multimodal elements to promote a point of view or enable a new way of seeing
More information
Resource type:

Interactive Resource

Audience:

learner

ScOT topics:

Information and communication technologies, Imaginative texts, Intertextuality, Text structure, Word processing, Literary styles, Graphic novels

File type:

text/html

Language/s:

en-AU

Author:

State of NSW, Department of Education

Publisher:

State of NSW, Department of Education

Date created:

Monday, 8 February 2010
Resource ID: 2fb383e1-2393-44e8-bf4e-b9a580c58cd9