Science Talk 2007: Tim Entwistle
Educational levels:
Year 7, Year 8, Year 9, Year 10, Year 11, Year 12
86 Views | 28 Downloads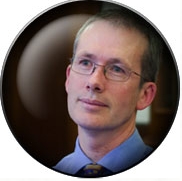 An interview and tour of the Royal Botanic Gardens of Sydney and its herbarium with Dr Tim Entwistle, a plant scientist and the NSW Government Botanist. Tim talks to a pre-service teacher from Macquarie University about his love of plants, in particular freshwater algae. In the herbarium we find out why it is so important as a catalogue of Australian plants dating back to the time of Joseph Banks.
© State of New South Wales, Department of Education and Training, 2013.
NSW syllabus outcomes
(SC4-14LW) relates the structure and function of living things to their classification, survival and reproduction
(SC4-15LW) explains how new biological evidence changes people's understanding of the world
(SC4-14LW) relates the structure and function of living things to their classification, survival and reproduction
(SC5-15LW) explains how biological understanding has advanced through scientific discoveries, technological developments and the needs of society
Australian curriculum content descriptions
(ACSSU111) There are differences within and between groups of organisms; classification helps organise this diversity
(ACSHE119) Scientific knowledge changes as new evidence becomes available, and some scientific discoveries have significantly changed people's understanding of the world
(ACSHE224) People use understanding and skills from across the disciplines of science in their occupations
(ACSSU149) Cells are the basic units of living things and have specialised structures and functions
(ACSHE134) Scientific knowledge changes as new evidence becomes available, and some scientific discoveries have significantly changed people's understanding of the world
(ACSHE227) People use understanding and skills from across the disciplines of science in their occupations
(ACSSU175) Multi-cellular organisms rely on coordinated and interdependent internal systems to respond to changes to their environment
(ACSSU176) Ecosystems consist of communities of interdependent organisms and abiotic components of the environment; matter and energy flow through these systems
(ACSHE157) Scientific understanding, including models and theories, are contestable and are refined over time through a process of review by the scientific community
(ACSHE161) Advances in science and emerging sciences and technologies can significantly affect people's lives, including generating new career opportunities
(ACSSU184) The transmission of heritable characteristics from one generation to the next involves DNA and genes
(ACSSU185) The theory of evolution by natural selection explains the diversity of living things and is supported by a range of scientific evidence
(ACSHE191) Scientific understanding, including models and theories, are contestable and are refined over time through a process of review by the scientific community
(ACSHE195) Advances in science and emerging sciences and technologies can significantly affect people's lives, including generating new career opportunities
More information
Resource type:

Interactive Resource

ScOT topics:

Scientists, Plants, Biologists, Gondwana

File type:

text/html

Language/s:

en-AU

Author:

Centre for Learning Innovation

Publisher:

State of NSW, Department of Education

Date created:

Monday, 20 October 2008
Resource ID: 451efdcb-4c3a-4592-a6b3-c5b0ed7aff3c