Invictus Games Sydney 2018 – CAPA – Stage 4
Secondary KLA:
Creative Arts
Educational levels:
Year 7, Year 8
96 Views | 49 Downloads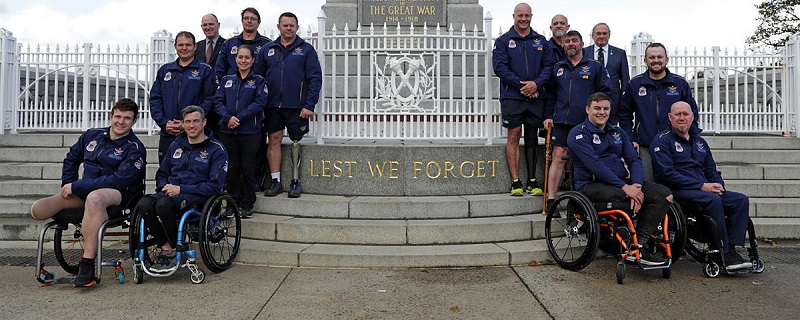 This Stage 4 CAPA module with a focus on Visual Arts, War and the healing power of art - exploring visual artworks and their impact on community, provides students with the opportunity to collaboratively create a mural that promotes the Invictus Games. Each student will design and create an individual artwork based on one member of the 2018 Australian Invictus Games team. The completed artworks will then be arranged and displayed to create a large mural. This resource is also downloadable as a SCORM file: the downloaded version will only work if you upload it to a webserver, such as Moodle or Canvas.
© State of New South Wales, Department of Education.
More information
Resource type:

Interactive Resource

Audience:

learner, teacher

ScOT topics:

Murals, Visual arts, War veterans, Sportspeople

Activities:

Analysis, Multiple choice questions, Portfolio, Practical activity, Project, Research project

Language/s:

en-AU

Author:

State of NSW, Department of Education

Publisher:

State of NSW, Department of Education

Date created:

Wednesday, 12 September 2018
Resource ID: 681dae86-61df-4f7a-8aa9-3ad3d4cad070