Taronga Zoo - Wild Australia: iPad app
Primary KLAs:
English, Mathematics, Science and Technology
Educational levels:
Year 3, Year 4
689 Views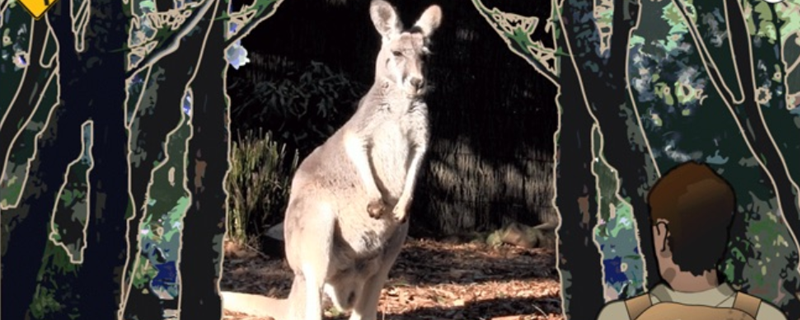 This iPad app is designed for Stage 2 students to use while on excursion in the Wild Australia area in Taronga Zoo Sydney and at the Taronga Western Plains Zoo, Dubbo. Students create a field report from observations and can email and review their editable summary poster for further study back at school. The app has intuitive navigation aids which assist the integration of work in both the digital and real environments. The app is free on the App store.
© State of New South Wales, Department of Education and Communities, 2014.
NSW syllabus outcomes
(MA2-17MG) uses simple maps and grids to represent position and follow routes, including using compass directions
(EN2-1A) communicates in a range of informal and formal contexts by adopting a range of roles in group, classroom, school and community contexts
(EN2-4A) uses an increasing range of skills, strategies and knowledge to fluently read, view and comprehend a range of texts on increasingly challenging topics in different media and technologies
(EN2-11D) responds to and composes a range of texts that express viewpoints of the world similar to and different from their own
(ST2-4LW-S) compares features and characteristics of living and non-living things
(ST2-1WS-S) questions, plans and conducts scientific investigations, collects and summarises data and communicates using scientific representations
Australian curriculum content descriptions
(ACSIS071) Represent and communicate ideas and findings in a variety of ways such as diagrams, physical representations and simple reports
(ACSSU073) Living things, including plants and animals, depend on each other and the environment to survive
(ACSIS060) Represent and communicate ideas and findings in a variety of ways such as diagrams, physical representations and simple reports
(ACELY1697) Use a range of software including word processing programs to construct, edit and publish written text, and select, edit and place visual, print and audio elements
(ACELY1685) Use software including word processing programs with growing speed and efficiency to construct and edit texts featuring visual, print and audio elements
(ACMMG065) Create and interpret simple grid maps to show position and pathways
More information
Resource type:

Interactive Resource

Audience:

learner

ScOT topics:

Ecosystems, Creating texts, Software, Maps (Geographic location), Animal behaviour, Zoos

File type:

text/html

Language/s:

en-AU

Author:

State of NSW, Department of Education

Publisher:

State of NSW, Department of Education

Date created:

Monday, 20 January 2014
Resource ID: 78215fd5-b53f-41cd-980f-c8adf5c4967c