Laptop wrap – persuasive writing
Educational levels:
Year 7, Year 8, Year 9, Year 10
4090 Views | 1702 Downloads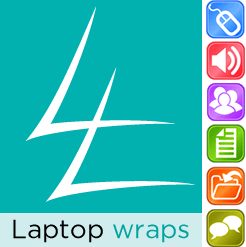 A resource with a focus on persuasive writing with information, links and activities. Includes a list of print, digital and other resources needed to teach the unit. This resource supports the BOS NSW Syllabus for the Australian Curriculum in English K–10.
© State of New South Wales, Department of Education.
NSW syllabus outcomes
(EN4-1A) responds to and composes texts for understanding, interpretation, critical analysis, imaginative expression and pleasure
(ENLS-1A) listens and responds in familiar contexts
(ENLS-2A) communicates for a variety of purposes, audiences and contexts
(ENLS-3A) selects and uses language to communicate according to purpose, audience and context
(ENLS-4A) views and responds to a range of visual texts, media and multimedia
(ENLS-8A) writes short texts for everyday purposes
(EN4-5C) thinks imaginatively, creatively, interpretively and critically about information, ideas and arguments to respond to and compose texts
(ENLS-12C) responds to texts in ways that are imaginative and interpretive
(ENLS-13C) engages critically with texts using personal experiences
(EN5-1A) responds to and composes increasingly sophisticated and sustained texts for understanding, interpretation, critical analysis, imaginative expression and pleasure
(EN5-5C) thinks imaginatively, creatively, interpretively and critically about information and increasingly complex ideas and arguments to respond to and compose texts in a range of contexts
Australian curriculum content descriptions
(ACELA1764) Analyse how point of view is generated in visual texts by means of choices, for example gaze, angle and social distance
(ACELY1723) Use comprehension strategies to interpret, analyse and synthesise ideas and information, critiquing ideas and issues from a variety of textual sources
(ACELY1732) Analyse and evaluate the ways that text structures and language features vary according to the purpose of the text and the ways that referenced sources add authority to a text
(ACELY1745) Explore and explain the combinations of language and visual choices that authors make to present information, opinions and perspectives in different texts
(ACELY1750) Identify and explore the purposes and effects of different text structures and language features of spoken texts, and use this knowledge to create purposeful texts that inform, persuade and engage
More information
Resource type:

Interactive Resource

ScOT topics:

Persuasive texts, Expositions, Informative texts, Literary devices, Cohesion (Language)

File type:

text/html

Language/s:

en-AU

Author:

State of NSW, Department of Education

Publisher:

State of NSW, Department of Education

Date created:

Monday, 5 November 2018
Resource ID: 7f67aa09-fa28-4066-8f0d-82ee8bd45f84