Syllabus bites – types of sentences
Educational levels:
Foundation, Year 1, Year 2, Year 3, Year 4, Year 5, Year 6, Year 7, Year 8, Year 9, Year 10
32358 Views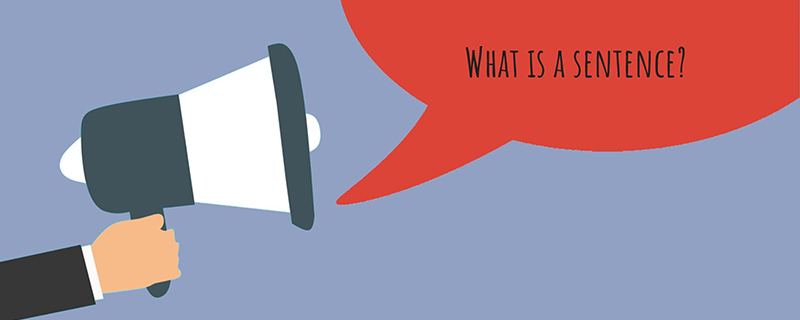 Information, activities and syllabus integrations to support understanding and teaching types of sentences. This web based resource has detailed explanations and learning links to writing templates and quizzes. The content is guided by the NSW and Australian Curriculum in English K–10.
© State of New South Wales, Department of Education.
NSW syllabus outcomes
(ENe-3A) produces most lower case and upper case letters and uses digital technologies to construct texts
(ENe-4A ) demonstrates developing skills and strategies to read, view and comprehend short, predictable texts on familiar topics in different media and technologies
(ENe-9B) demonstrates developing skills and knowledge in grammar, punctuation and vocabulary when responding to and composing texts
(EN1-4A) draws on an increasing range of skills and strategies to fluently read, view and comprehend a range of texts on less familiar topics in different media and technologies
(EN1-9B) uses basic grammatical features, punctuation conventions and vocabulary appropriate to the type of text when responding to and composing texts
(EN2-8B) identifies and compares different kinds of texts when reading and viewing and shows an understanding of purpose, audience and subject matter
(EN2-9B) uses effective and accurate sentence structure, grammatical features, punctuation conventions and vocabulary relevant to the type of text when responding to and composing texts
(EN3-2A) composes, edits and presents well-structured and coherent texts
(EN3-3A) uses an integrated range of skills, strategies and knowledge to read, view and comprehend a wide range of texts in different media and technologies
(EN3-6B) uses knowledge of sentence structure, grammar, punctuation and vocabulary to respond to and compose clear and cohesive texts in different media and technologies
(EN4-2A) effectively uses a widening range of processes, skills, strategies and knowledge for responding to and composing texts in different media and technologies
(EN4-3B) uses and describes language forms, features and structures of texts appropriate to a range of purposes, audiences and contexts
(EN5-2A ) effectively uses and critically assesses a wide range of processes, skills, strategies and knowledge for responding to and composing a wide range of texts in different media and technologies
(EN5-3B ) selects and uses language forms, features and structures of texts appropriate to a range of purposes, audiences and contexts, describing and explaining their effects on meaning
Australian curriculum content descriptions
(ACELA1435) Recognise that sentences are key units for expressing ideas
(ACELA1432) Understand that punctuation is a feature of written text different from letters; recognise how capital letters are used for names, and that capital letters and full stops signal the beginning and end of sentences
(ACELA1451) Identify the parts of a simple sentence that represent 'What's happening?', 'What state is being described?', 'Who or what is involved?' and the surrounding circumstances
(ACELA1467) Understand that simple connections can be made between ideas by using a compound sentence with two or more clauses usually linked by a coordinating conjunction
(ACELA1449) Recognise that different types of punctuation, including full stops, question marks and exclamation marks, signal sentences that make statements, ask questions, express emotion or give commands
(ACELA1478) Understand how different types of texts vary in use of language choices, depending on their purpose and context (for example, tense and types of sentences)
(ACELA1493) Understand that the meaning of sentences can be enriched through the use of noun groups/phrases and verb groups/phrases and prepositional phrases
(ACELT1800) Experiment with text structures and language features and their effects in creating literary texts, for example, using imagery, sentence variation, metaphor and word choice
(ACELA1507) Understand the difference between main and subordinate clauses and that a complex sentence involves at least one subordinate clause
(ACELY1726) Edit for meaning by removing repetition, refining ideas, reordering sentences and adding or substituting words for impact
(ACELT1767) Interpret and analyse language choices, including sentence patterns, dialogue, imagery and other language features, in short stories, literary essays and plays
(ACELA1763) Understand that the coherence of more complex texts relies on devices that signal text structure and guide readers, for example overviews, initial and concluding paragraphs and topic sentences, indexes or site maps or breadcrumb trails for online texts
(ACELY1747) Review and edit students' own and others' texts to improve clarity and control over content, organisation, paragraphing, sentence structure, vocabulary and audio/visual features
(ACELY1757) Review, edit and refine students' own and others' texts for control of content, organisation, sentence structure, vocabulary, and/or visual features to achieve particular purposes and effects
(ACELA1557) Explain how authors creatively use the structures of sentences and clauses for particular effects
(ACELA1569) Analyse and evaluate the effectiveness of a wide range of sentence and clause structures as authors design and craft texts
More information
Resource type:

Interactive Resource

Audience:

learner, teacher

ScOT topics:

Grammar, Sentences (Grammar), Complex sentences, Simple sentences, Compound sentences, Writing skills

Activities:

Communication activity, Comprehension activity, Games

File type:

text/html

Language/s:

en-AU

Author:

State of NSW, Department of Education

Publisher:

State of NSW, Department of Education

Date created:

Thursday, 26 September 2019
Resource ID: 7f8230c1-987f-4066-b4e5-00305cfa9ef9