Writing a review - book and film
Educational levels:
Year 7, Year 8, Year 9, Year 10, Year 11, Year 12
1291 Views | 654 Downloads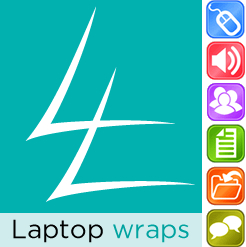 The resource contains Information, activities and tasks on how to write a review of a book and film. It includes writing and presenting templates for students for a variety of purposes and contexts. This resource supports the Australian Curriculum in English K–10.
© State of New South Wales, Department of Education and Training, 2013.
NSW syllabus outcomes
(EN4-2A) effectively uses a widening range of processes, skills, strategies and knowledge for responding to and composing texts in different media and technologies
(ENLS-5A) recognises and uses visual texts, media and multimedia for a variety of purposes, audiences and contexts
(ENLS-6A) reads and responds to a range of written texts in familiar contexts
(ENLS-7A) uses strategies to obtain meaning from and interpret a range of texts
(ENLS-9A) composes texts for a variety of purposes and audiences
(EN4-3B) uses and describes language forms, features and structures of texts appropriate to a range of purposes, audiences and contexts
(ENLS-10B) explores the ways in which language forms, features and structures of texts vary according to purpose, audience and context
(EN5-2A) effectively uses and critically assesses a wide range of processes, skills, strategies and knowledge for responding to and composing a wide range of texts in different media and technologies
(EN5-3B) selects and uses language forms, features and structures of texts appropriate to a range of purposes, audiences and contexts, describing and explaining their effects on meaning
Australian curriculum content descriptions
(ACELY1723) Use comprehension strategies to interpret, analyse and synthesise ideas and information, critiquing ideas and issues from a variety of textual sources
(ACELY1732) Analyse and evaluate the ways that text structures and language features vary according to the purpose of the text and the ways that referenced sources add authority to a text
(ACELY1742) Interpret, analyse and evaluate how different perspectives of issue, event, situation, individuals or groups are constructed to serve specific purposes in texts
(ACELY1752) Identify and analyse implicit or explicit values, beliefs and assumptions in texts and how these are influenced by purposes and likely audiences
(ACELY1728) Use a range of software, including word processing programs, to confidently create, edit and publish written and multimodal texts
(ACELY1738) Use a range of software, including word processing programs, to create, edit and publish texts imaginatively
(ACELY1748) Use a range of software, including word processing programs, flexibly and imaginatively to publish texts
(ACELY1776) Use a range of software, including word processing programs, confidently, flexibly and imaginatively to create, edit and publish texts, considering the identified purpose and the characteristics of the user
(ACELT1633) Interpret and compare how representations of people and culture in literary texts are drawn from different historical, social and cultural contexts
(ACELT1634) Reflect on, discuss and explore notions of literary value and how and why such notions vary according to context
More information
Resource type:

Interactive Resource

ScOT topics:

Writing skills, Film Reviews, Book Reviews, Literary Reviews

File type:

text/html

Language/s:

en-AU

Author:

Centre for Learning Innovation

Publisher:

State of NSW, Department of Education

Date created:

Wednesday, 9 February 2011
Resource ID: 98b2d00b-b75e-4a68-b555-ef746f9658b9