Science Talk 2007: Jeremy Leggett
Secondary KLAs:
Human Society and its Environment, Science
Educational levels:
Year 7, Year 8, Year 9, Year 10, Year 11, Year 12
43 Views | 14 Downloads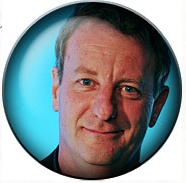 An interview with Dr Jeremy Leggett, global environmental expert from Solarcentury in the UK. Jeremy talks to a teacher from Leumeah High School about global warming, fossil fuels and the design of carbon neutral buildings.
© State of New South Wales, Department of Education and Training, 2013.
NSW syllabus outcomes
(SC5-12ES) describes changing ideas about the structure of the Earth and the universe to illustrate how models, theories and laws are refined over time by the scientific community
(SC5-13ES) explains how scientific knowledge about global patterns of geological activity and interactions involving global systems can be used to inform decisions related to contemporary issues
Australian curriculum content descriptions
(ACSSU176) Ecosystems consist of communities of interdependent organisms and abiotic components of the environment; matter and energy flow through these systems
(ACSHE157) Scientific understanding, including models and theories, are contestable and are refined over time through a process of review by the scientific community
(ACSHE160) People can use scientific knowledge to evaluate whether they should accept claims, explanations or predictions
(ACSHE161) Advances in science and emerging sciences and technologies can significantly affect people's lives, including generating new career opportunities
(ACSHE228) The values and needs of contemporary society can influence the focus of scientific research
(ACSSU189) Global systems, including the carbon cycle, rely on interactions involving the biosphere, lithosphere, hydrosphere and atmosphere
(ACSHE191) Scientific understanding, including models and theories, are contestable and are refined over time through a process of review by the scientific community
(ACSHE194) People can use scientific knowledge to evaluate whether they should accept claims, explanations or predictions
(ACSHE195) Advances in science and emerging sciences and technologies can significantly affect people's lives, including generating new career opportunities
(ACSHE230) The values and needs of contemporary society can influence the focus of scientific research
More information
Resource type:

Interactive Resource

ScOT topics:

Scientists, Fossil fuels, Carbon cycle, Global warming, Climate change

File type:

text/html

Language/s:

en-AU

Author:

Centre for Learning Innovation

Publisher:

State of NSW, Department of Education

Date created:

Tuesday, 8 March 2011
Resource ID: a975ec5e-e27c-4d50-81b0-f7c07be10e65