Exploring short stories - The Necklace
Educational levels:
Year 8, Year 9, Year 10
973 Views | 518 Downloads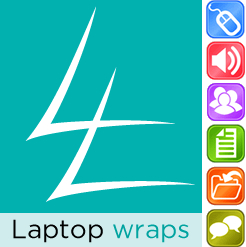 This short story resource features a short story by Guy de Maupassant. Students look at the structure and narrative features as they listen to the story. Language focus includes direct and indirect speech and character development through dialogue. Students compose alternative endings and write a script using the free software, Celtx.
© State of New South Wales, Department of Education
NSW syllabus outcomes
(EN4-2A) effectively uses a widening range of processes, skills, strategies and knowledge for responding to and composing texts in different media and technologies
(EN4-3B) uses and describes language forms, features and structures of texts appropriate to a range of purposes, audiences and contexts
(ENLS-10B) explores the ways in which language forms, features and structures of texts vary according to purpose, audience and context
(EN4-5C) thinks imaginatively, creatively, interpretively and critically about information, ideas and arguments to respond to and compose texts
(ENLS-12C) responds to texts in ways that are imaginative and interpretive
(ENLS-13C) engages critically with texts using personal experiences
(EN5-2A) effectively uses and critically assesses a wide range of processes, skills, strategies and knowledge for responding to and composing a wide range of texts in different media and technologies
(ENLS-5A) recognises and uses visual texts, media and multimedia for a variety of purposes, audiences and contexts
(ENLS-6A) reads and responds to a range of written texts in familiar contexts
(ENLS-7A) uses strategies to obtain meaning from and interpret a range of texts
(ENLS-9A) composes texts for a variety of purposes and audiences
(EN5-3B) selects and uses language forms, features and structures of texts appropriate to a range of purposes, audiences and contexts, describing and explaining their effects on meaning
(EN5-5C) thinks imaginatively, creatively, interpretively and critically about information and increasingly complex ideas and arguments to respond to and compose texts in a range of contexts
Australian curriculum content descriptions
(ACELT1619) Identify and explore ideas and viewpoints about events, issues and characters represented in texts drawn from different historical, social and cultural contexts
(ACELT1633) Interpret and compare how representations of people and culture in literary texts are drawn from different historical, social and cultural contexts
(ACELT1639) Compare and evaluate a range of representations of individuals and groups in different historical, social and cultural contexts
(ACELT1625) Create literary texts that adapt stylistic features encountered in other texts, for example, narrative viewpoint, structure of stanzas, contrast and juxtaposition
(ACELT1814) Create literary texts that reflect an emerging sense of personal style and evaluate the effectiveness of these texts
(ACELY1733) Apply increasing knowledge of vocabulary, text structures and language features to understand the content of texts
(ACELY1742) Interpret, analyse and evaluate how different perspectives of issue, event, situation, individuals or groups are constructed to serve specific purposes in texts
(ACELY1752) Identify and analyse implicit or explicit values, beliefs and assumptions in texts and how these are influenced by purposes and likely audiences
More information
Resource type:

Interactive Resource

Audience:

learner, teacher

ScOT topics:

short stories, narrative form, imaginative texts, writing skills, Literary devices, Literary descriptions

File type:

text/html

Language/s:

en-AU

Author:

State of NSW, Department of Education

Publisher:

State of NSW, Department of Education

Date created:

Friday, 25 September 2020
Resource ID: b703b483-a00c-4f78-b384-81f1b2c935e8