Alice Pung
Educational levels:
Year 7, Year 8, Year 9, Year 10, Year 11, Year 12
236 Views | 95 Downloads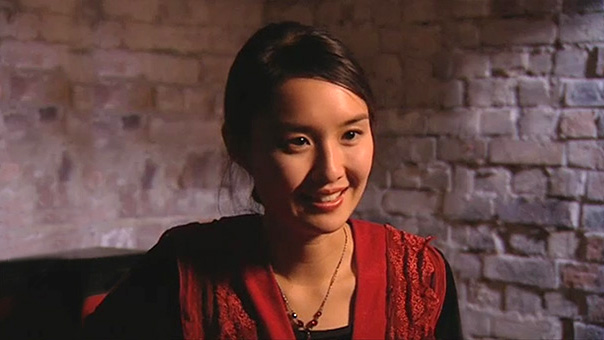 This resource is a series of videos featuring writer Alice Pung. She talks about how her Chinese-Cambodian background and her experiences growing up in the western suburbs of Melbourne inspired her to become a writer. Related resources and teaching notes are included.
© State of New South Wales, Department of Education.
NSW syllabus outcomes
(EN4-2A) effectively uses a widening range of processes, skills, strategies and knowledge for responding to and composing texts in different media and technologies
(ENLS-5A) recognises and uses visual texts, media and multimedia for a variety of purposes, audiences and contexts
(ENLS-6A) reads and responds to a range of written texts in familiar contexts
(ENLS-7A) uses strategies to obtain meaning from and interpret a range of texts
(ENLS-9A) composes texts for a variety of purposes and audiences
(EN5-2A ) effectively uses and critically assesses a wide range of processes, skills, strategies and knowledge for responding to and composing a wide range of texts in different media and technologies
Australian curriculum content descriptions
(ACELT1619) Identify and explore ideas and viewpoints about events, issues and characters represented in texts drawn from different historical, social and cultural contexts
(ACELT1633) Interpret and compare how representations of people and culture in literary texts are drawn from different historical, social and cultural contexts
(ACELT1639) Compare and evaluate a range of representations of individuals and groups in different historical, social and cultural contexts
More information
Resource type:

Interactive Resource

Audience:

learner, teacher

ScOT topics:

Literature, Writers, Writing skills, Personal responses, Cultural identity, Migration

Language/s:

en-AU

Author:

State of NSW, Department of Education

Publisher:

State of NSW, Department of Education

Date created:

Friday, 4 December 2015
Resource ID: b9ce8989-028e-467d-abea-ba25a816e27e