Lest we forget
Primary KLA:
Human Society and its Environment
Educational levels:
Year 2, Year 3
1263 Views | 421 Downloads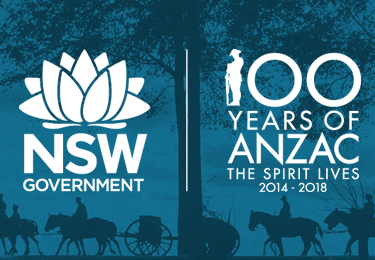 This resource will lead students in commemorating the centenary of the First World War. Students will develop historical research skills through the investigation of the use of symbols, memorials and the Anzac spirit and their significance in Australia and across the world. The resource will support the introduction of the new syllabus and will dovetail with the World War I Centenary commemorative events and publications.
c State of NSW, Department of Education.
NSW syllabus outcomes
(HT2-1) identifies celebrations and commemorations of significance in Australia and the world
(HT2-5) applies skills of historical inquiry and communication
Australian curriculum content descriptions
(ACHHK063) Days and weeks celebrated or commemorated in Australia (including Australia Day, ANZAC Day, Harmony Week, National Reconciliation Week, NAIDOC week and National Sorry Day) and the importance of symbol
More information
Resource type:

Interactive Resource

Audience:

learner, teacher

ScOT topics:

Australian history, Collaborative learning, Historical inquiry, Icons (Symbols), Remembrance, World War I

Activities:

Analysis, Collaborative Internet project, Communication activity, Comprehension activity, Mind mapping, Project, Research project

Language/s:

en-AU

Author:

State of NSW, Department of Education

Publisher:

State of NSW, Department of Education

Date created:

Tuesday, 2 June 2015
Resource ID: bd0842db-931f-4625-a027-ef5e772f1450