When do I use a semicolon?
Educational levels:
Year 7, Year 8, Year 9, Year 10, Year 11, Year 12
640 Views | 216 Downloads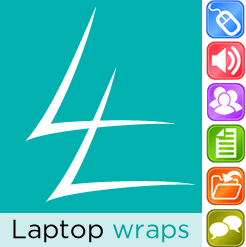 This resource focuses on how to use semicolons correctly, with information, links and activities. This resource supports the Australian Curriculum in English K–10.
© State of New South Wales, Department of Education.
NSW syllabus outcomes
(EN4-3B) uses and describes language forms, features and structures of texts appropriate to a range of purposes, audiences and contexts
(EN4-4B) makes effective language choices to creatively shape meaning with accuracy, clarity and coherence
(EN5-3B) selects and uses language forms, features and structures of texts appropriate to a range of purposes, audiences and contexts, describing and explaining their effects on meaning
(EN5-4B) effectively transfers knowledge, skills and understanding of language concepts into new and different contexts
(ENLS-10B) explores the ways in which language forms, features and structures of texts vary according to purpose, audience and context
(ENLS-11B) composes, publishes and presents texts appropriate to purpose and audience in a range of contexts
Australian curriculum content descriptions
(ACELA1556) Understand how punctuation is used along with layout and font variations in constructing texts for different audiences and purposes
(ACELA1544) Understand the use of punctuation conventions, including colons, semicolons, dashes and brackets in formal and informal texts
(ACELA1532) Understand the use of punctuation to support meaning in complex sentences with prepositional phrases and embedded clauses
More information
Resource type:

Interactive Resource

Audience:

learner

ScOT topics:

Punctuation, Semicolons, Grammar

File type:

text/html

Language/s:

en-AU

Author:

State of NSW, Department of Education

Publisher:

State of NSW, Department of Education

Date created:

Wednesday, 9 February 2011
Resource ID: c32eb95f-916d-4e5a-92ea-e4a08328ac86