Through the gate
Primary KLAs:
Creative and Practical Arts, English
Educational levels:
Year 2, Year 3, Year 4, Year 5, Year 6
1165 Views | 616 Downloads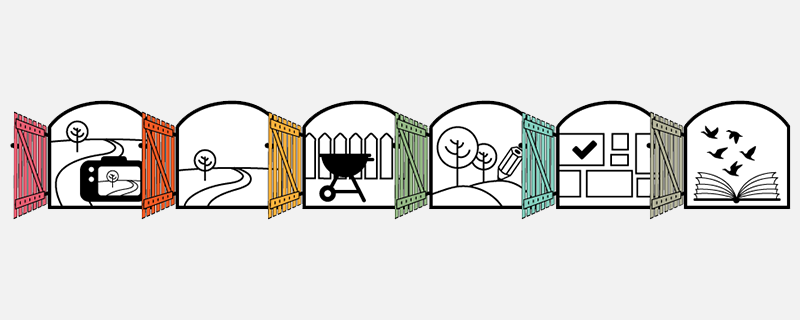 This resource embeds the use of online collaboration tools and 21st century learning skills to support students across Stage 2 English and creative arts (visual arts). It presents students with a real-world challenge to create a class picture book and organise a launch event for the book. Students work collaboratively to explore landscape artworks and create an artwork that could be the book's cover. Each student contributes an artwork and accompanying text to the book.
© State of New South Wales, Department of Education.
NSW syllabus outcomes
(EN2-2A) plans, composes and reviews a range of texts that are more demanding in terms of topic, audience and language
(EN2-3A) uses effective handwriting and publishes texts using digital technologies
(EN2-1A) communicates in a range of informal and formal contexts by adopting a range of roles in group, classroom, school and community contexts
(EN2-7B) identifies and uses language forms and features in their own writing appropriate to a range of purposes, audiences and contexts
(EN2-8B) identifies and compares different kinds of texts when reading and viewing and shows an understanding of purpose, audience and subject matter
(EN2-10C) thinks imaginatively, creatively and interpretively about information, ideas and texts when responding to and composing texts
(EN2-12E) recognises and uses an increasing range of strategies to reflect on their own and others' learning
More information
Resource type:

Interactive Resource

Audience:

learner, teacher

ScOT topics:

Collaborative learning, Project-based learning, Landscape art

Activities:

Analysis, Brainstorming, Communication activity, Critical thinking activity, Portfolio, Practical activity, Problem solving, Project

Language/s:

en-AU

Author:

State of NSW, Department of Education

Publisher:

State of NSW, Department of Education

Date created:

Thursday, 8 December 2016
Resource ID: cb9e9b63-0037-4f08-a8b3-2d7ffbbbac63