Charles Bean's war
Secondary KLA:
Human Society and its Environment
Educational levels:
Year 9
161 Views | 93 Downloads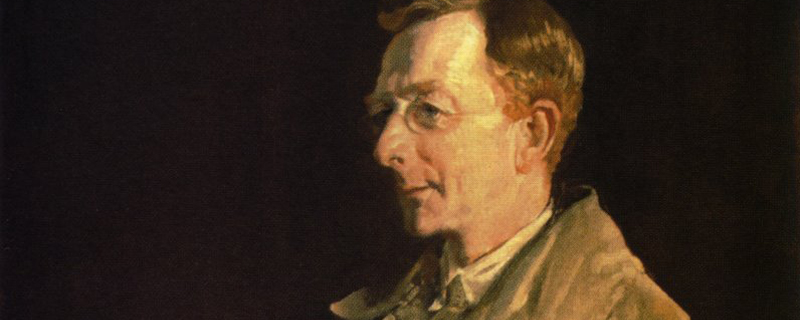 Portrait of Charles Bean by George Lambert, 1924 © Public domain
This Stage 5 resource supports the introduction of the new history syllabus and dovetails with the World War I Centenary commemorative events and publications. The resource encourages students to think about the motives, controls and restrictions that affected Charles Bean's different representations of Australia's role in the First World War.
© State of New South Wales, Department of Education.
NSW syllabus outcomes
(HT5-5) identifies and evaluates the usefulness of sources in the historical inquiry process
(HT5-7) explains different contexts, perspectives and interpretations of the modern world and Australia
(HT5-8) selects and analyses a range of historical sources to locate information relevant to an historical inquiry
(HT5-9) applies a range of relevant historical terms and concepts when communicating an understanding of the past
Australian curriculum content descriptions
(ACHHS168) Identify and locate relevant sources, using ICT and other methods
(ACHHS172) Identify and analyse the perspectives of people from the past
(ACHHS174) Develop texts, particularly descriptions and discussions that use evidence from a range of sources that are referenced
(ACDSEH095) The places where Australians fought and the nature of warfare during World War I, including the Gallipoli campaign
(ACDSEH097) The commemoration of World War I, including debates about the nature and significance of the Anzac legend
More information
Resource type:

Interactive Resource

Audience:

learner, teacher

ScOT topics:

Australian history, Primary sources, World War I, Historical sources, Historical inquiry, Journalists, Historians

Activities:

Analysis, Collaborative Internet project, Communication activity, Comprehension activity, Critical thinking activity, Interactives, Listening activity, Oral activity, Practical activity, Project, Research project, Roleplay

Language/s:

en-AU

Author:

State of NSW, Department of Education

Publisher:

State of NSW, Department of Education

Date created:

Friday, 4 November 2016
Resource ID: cc6dd187-a50d-4d3b-92b5-1911fab4313d