Old Government House Parramatta virtual tour
Primary KLA:
Human Society and its Environment
Secondary KLA:
Human Society and its Environment
Educational levels:
Year 3, Year 4, Year 5, Year 6, Year 7, Year 8, Year 9, Year 10
549 Views | 164 Downloads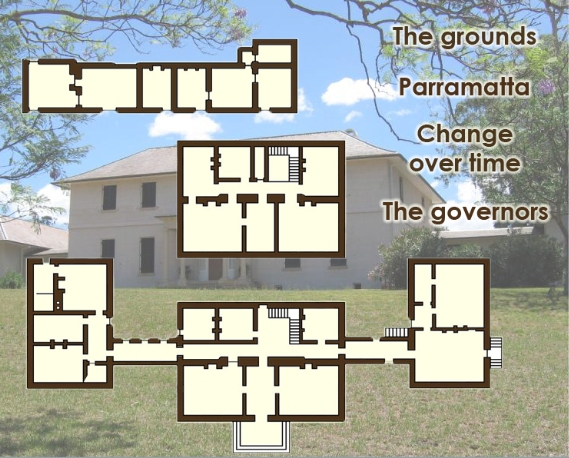 This resource is about exploring Governor Macquarie's preferred residence while learning more about the early colony through this virtual tour of Old Government House at Parramatta.
© State of New South Wales, Department of Education and Training, 2013.
NSW syllabus outcomes
(HT3-1) describes and explains the significance of people, groups, places and events to the development of Australia
(HT3-2) describes and explains different experiences of people living in Australia over time
(HT3-3) identifies change and continuity and describes the causes and effects of change on Australian society
Australian curriculum content descriptions
(ACHHK093) Reasons (economic, political and social) for the establishment of British colonies in Australia after 1800.
(ACHHK094) The nature of convict or colonial presence, including the factors that influenced patterns of development, aspects of the daily life of the inhabitants (including Aboriginal Peoples and Torres Strait Islander Peoples) and how the environment changed.
(ACHHK097) The role that a significant individual or group played in shaping a colony; for example, explorers, farmers, entrepreneurs, artists, writers, humanitarians, religious and political leaders, and Aboriginal and/or Torres Strait Islander peoples.
(ACHHS099) Use historical terms and concepts
(ACHHS103) Compare information from a range of sources
(ACHHS104) Identify points of view in the past and present
More information
Resource type:

Interactive Resource

ScOT topics:

Primary sources, Australian history, Historical places, Historical sources, Heritage

File type:

text/html

Language/s:

en-AU

Author:

Centre for Learning Innovation

Publisher:

State of NSW, Department of Education

Date created:

Thursday, 11 November 2010
Resource ID: d0a38fab-ee7e-4ce8-975e-e7af0e5d7b23