Laptop wrap – writing an exposition
Educational levels:
Year 9, Year 10
2274 Views | 995 Downloads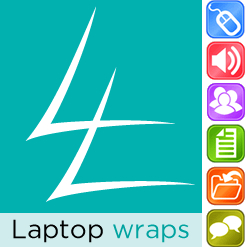 The resource contains information, activities and tasks on how to write an exposition or argument. It includes writing and publishing templates for students for a variety of purposes and contexts. This resource supports the Australian Curriculum in English K–10.
© State of New South Wales, Department of Education.
NSW syllabus outcomes
(EN4-2A) effectively uses a widening range of processes, skills, strategies and knowledge for responding to and composing texts in different media and technologies
(EN4-3B) uses and describes language forms, features and structures of texts appropriate to a range of purposes, audiences and contexts
(ENLS-10B) explores the ways in which language forms, features and structures of texts vary according to purpose, audience and context
(EN5-2A) effectively uses and critically assesses a wide range of processes, skills, strategies and knowledge for responding to and composing a wide range of texts in different media and technologies
(ENLS-5A) recognises and uses visual texts, media and multimedia for a variety of purposes, audiences and contexts
(ENLS-6A) reads and responds to a range of written texts in familiar contexts
(ENLS-7A) uses strategies to obtain meaning from and interpret a range of texts
(ENLS-9A) composes texts for a variety of purposes and audiences
(EN5-3B) selects and uses language forms, features and structures of texts appropriate to a range of purposes, audiences and contexts, describing and explaining their effects on meaning
Australian curriculum content descriptions
(ACELA1543) Analyse how the text structures and language features of persuasive texts, including media texts, vary according to the medium and mode of communication
(ACELY1736) Create imaginative, informative and persuasive texts that raise issues, report events and advance opinions, using deliberate language and textual choices, and including digital elements as appropriate
(ACELY1746) Create imaginative, informative and persuasive texts that present a point of view and advance or illustrate arguments, including texts that integrate visual, print and/or audio features
(ACELA1568) Understand conventions for citing others, and how to reference these in different ways
(ACELT1640) Reflect on, extend, endorse or refute others' interpretations of and responses to literature
(ACELT1771) Present an argument about a literary text based on initial impressions and subsequent analysis of the whole text
(ACELT1627) Share, reflect on, clarify and evaluate opinions and arguments about aspects of literary texts
(ACELY1810) Experiment with text structures and language features to refine and clarify ideas to improve the effectiveness of students' own texts
More information
Resource type:

Interactive Resource

ScOT topics:

Expositions, Explanations, Informative texts, Writing skills

File type:

text/html

Language/s:

en-AU

Author:

State of NSW, Department of Education

Publisher:

State of NSW, Department of Education

Date created:

Monday, 15 October 2018
Resource ID: d26b95ff-4958-40c1-8691-a5f47d021dea