Sites2See – earthquakes
Primary KLA:
Science and Technology
Secondary KLAs:
Human Society and its Environment, Science
Educational levels:
Year 5, Year 6, Year 7, Year 8, Year 9, Year 10
1098 Views | 473 Downloads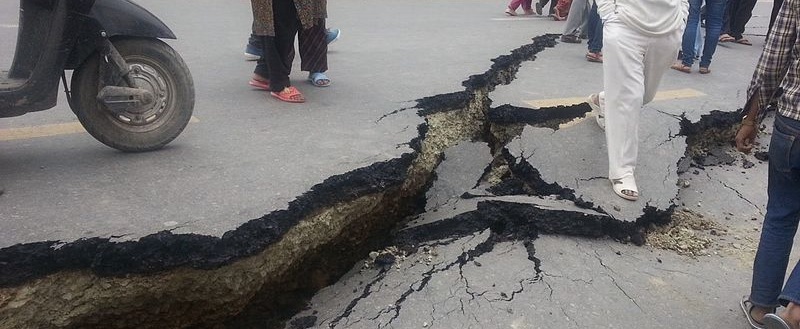 Resources on the topic of earthquakes to help explore the human and physical dimensions. Links to maps and interactive activities on plate tectonics, with a particular focus on the Caribbean plate, the movement of which caused the devastating earthquake in Haiti in January 2010, and links to news and information about the 2015 Nepal earthquake. Originally created in 2008. Content updated in November 2017.
© State of New South Wales, Department of Education.
NSW syllabus outcomes
(SC5-13ES) explains how scientific knowledge about global patterns of geological activity and interactions involving global systems can be used to inform decisions related to contemporary issues
(GE4-1) locates and describes the diverse features and characteristics of a range of places and environments
(GE4-2) describes processes and influences that form and transform places and environments
(GE4-4) examines perspectives of people and organisations on a range of geographical issues
(GE4-5) discusses management of places and environments for their sustainability
(GE4-8) communicates geographical information using a variety of strategies
(ST3-10ES-S) explains regular events in the solar system and geological events on the Earth's surface
Australian curriculum content descriptions
(ACSSU096) Sudden geological changes or extreme weather conditions can affect Earth's surface
(ACSSU180) The theory of plate tectonics explains global patterns of geological activity and continental movement
(ACHGK050) Geomorphic processes that produce landforms, including a case study of at least one landform
(ACHGK053) Causes, impacts and responses to a geomorphological hazard
More information
Resource type:

Interactive Resource

Audience:

learner, teacher

ScOT topics:

Earthquakes, Seismic waves, Tectonic plates, Disaster relief

Activities:

Analysis, Critical thinking activity

File type:

text/html

Language/s:

en-AU

Author:

State of NSW, Department of Education

Publisher:

State of NSW, Department of Education

Date created:

Tuesday, 20 February 2018
Resource ID: d7c073b8-14e8-4fb9-afc7-a17e19b83115