Invictus Games Sydney 2018 – HSIE/English Stage 5 – Veteran wellbeing
Secondary KLAs:
English, Human Society and its Environment
Educational levels:
Year 9, Year 10
148 Views | 66 Downloads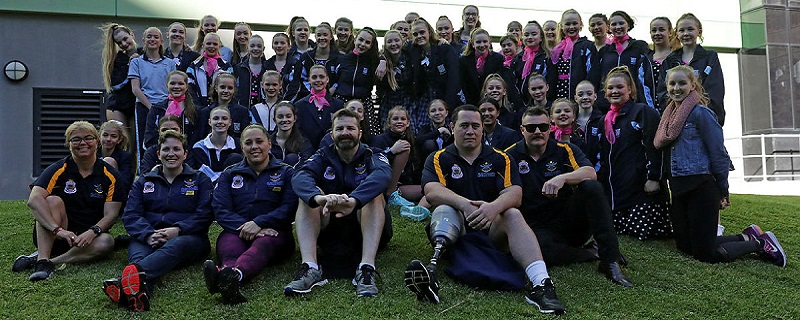 This image is courtesy of the Department of Defence.
This Stage 5 HSIE/English resource examines Australia's roles in war, including their involvement in WWI and WWII and highlights Australia's role in the global context during the twentieth century. Students will examine the historical context of the wars and the perceptions that existed during the twentieth century regarding veteran physical and mental health upon their return from active duty. They will then build links between these historical perceptions and the contemporary context, with special focus on the Invictus Games as a means of recognising and celebrating injured returned veterans. While primarily suited to HSIE Stage 5 students, this resource also has cross-curricular ties to the Stage 5 English syllabus. This resource is also downloadable as a SCORM file: the downloaded version will only work if you upload it to a webserver, such as Moodle or Canvas.
© State of New South Wales, Department of Education.
NSW syllabus outcomes
(HT5-1) explains and assesses the historical forces and factors that shaped the modern world and Australia
(HT5-4) explains and analyses the causes and effects of events and developments in the modern world and Australia
(HT5-5) identifies and evaluates the usefulness of sources in the historical inquiry process
(HT5-7) explains different contexts, perspectives and interpretations of the modern world and Australia
(HT5-9) applies a range of relevant historical terms and concepts when communicating an understanding of the past
Australian curriculum content descriptions
(ACDSEH095) The places where Australians fought and the nature of warfare during World War I, including the Gallipoli campaign
(ACHHS165) Use historical terms and concepts
(ACHHS166) Identify and select different kinds of questions about the past to inform historical inquiry
(ACHHS169) Identify the origin, purpose and context of primary and secondary sources
(ACHHS171) Evaluate the reliability and usefulness of primary and secondary sources
(ACHHS174) Develop texts, particularly descriptions and discussions that use evidence from a range of sources that are referenced
(ACHHS175) Select and use a range of communication forms (oral, graphic, written) and digital technologies
More information
Resource type:

Interactive Resource

Audience:

learner, teacher

ScOT topics:

World War I, World War II, War veterans, Disability, Wellbeing

Activities:

Analysis, Brainstorming, Communication activity, Critical thinking activity, Multiple choice questions, Portfolio, Project, Research project

Language/s:

en-AU

Author:

State of NSW, Department of Education

Publisher:

State of NSW, Department of Education

Date created:

Wednesday, 19 September 2018
Resource ID: eefc441d-29ec-4580-adf3-986da525de0b