Creating Avatars
Educational levels:
Year 7, Year 8, Year 9, Year 10
257 Views | 91 Downloads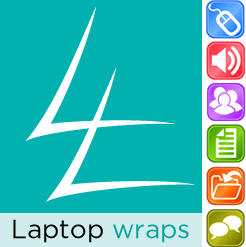 The resource provides advice and help for students to create avatars as visual representation for a variety of publications. This resource supports the Australian Curriculum in English K–10.
© State of New South Wales, Department of Education and Training, 2013.
NSW syllabus outcomes
(EN4-2A) effectively uses a widening range of processes, skills, strategies and knowledge for responding to and composing texts in different media and technologies
(ENLS-5A) recognises and uses visual texts, media and multimedia for a variety of purposes, audiences and contexts
(ENLS-6A) reads and responds to a range of written texts in familiar contexts
(ENLS-7A) uses strategies to obtain meaning from and interpret a range of texts
(ENLS-9A) composes texts for a variety of purposes and audiences
(EN4-5C) thinks imaginatively, creatively, interpretively and critically about information, ideas and arguments to respond to and compose texts
(ENLS-12C) responds to texts in ways that are imaginative and interpretive
(ENLS-13C) engages critically with texts using personal experiences
(EN5-2A) effectively uses and critically assesses a wide range of processes, skills, strategies and knowledge for responding to and composing a wide range of texts in different media and technologies
(EN5-5C) thinks imaginatively, creatively, interpretively and critically about information and increasingly complex ideas and arguments to respond to and compose texts in a range of contexts
Australian curriculum content descriptions
(ACELY1728) Use a range of software, including word processing programs, to confidently create, edit and publish written and multimodal texts
(ACELY1738) Use a range of software, including word processing programs, to create, edit and publish texts imaginatively
(ACELY1748) Use a range of software, including word processing programs, flexibly and imaginatively to publish texts
(ACELY1776) Use a range of software, including word processing programs, confidently, flexibly and imaginatively to create, edit and publish texts, considering the identified purpose and the characteristics of the user
More information
Resource type:

Interactive Resource

ScOT topics:

Visual learning, visual imagery, symbols

File type:

text/html

Language/s:

en-AU

Author:

Centre for Learning Innovation

Publisher:

State of NSW, Department of Education

Date created:

Wednesday, 9 February 2011
Resource ID: f8a84640-34da-4e79-9dfe-c4c8fe79fcfa